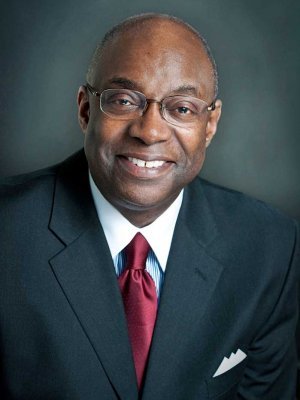 RONALD C. HUNTER CFP® - Private Wealth Manager
My passion is assisting clients develop holistic retirement income plans.
Effective retirement income planning ideally begins 3-5 years prior to implementation and includes on-going support as you navigate in the years following. If you are retiring sooner than expected – you can really benefit from our time-tested strategy and methods.
By now you've heard or read that your retirement will likely be a multi-decade era when your retirement assets will need to "multi-task", i.e., replace your current paycheck while also growing to provide tomorrow's paycheck as well. The discipline and skill you used to accumulate your retirement nest egg served you very well. Now however, your strategy will require a "reset" to get you through the next 20-30 years or more of retired life.

Why? Imagine you accumulated your ideal nest egg, however retired in year 2000 or 2008. You know the damage most portfolios suffered back then – enough to avoid looking at your statements. During retirement however, you don't have the luxury of time to replenish portfolios since they must continue producing income. Withdrawals during down markets, even from a conservative portfolio, are a sure road to financial financial ruin. Therefore, you should seek a competent advisor with expertise and a track record in retirement income planning. Why? A financial plan needs to focus as much attention on wealth distribution in retirement as it does on wealth accumulation during one's working years. Nowadays, most retirees do not have the benefit of solid pensions as in days past according to the U.S. Labor department. Unless you are independently wealthy, you must now "pensionize" your 401Ks, IRAs and other savings for steady, durable lifelong income.
My Process
Your retirement income planning process starts with a total assessment and understanding of your goals, and includes reviewing your social security options, seeking to optimally maximize your benefits when possible. Next, I examine your retirement feasibility based on these goals and advise accordingly. Key to helping clients protect their hard-earned assets from volatility, is the creation of durable lifelong or "pensionized" income using the appropriate type of assets. Then, using a segmented bucket-style approach, we invest traditional assets for long-term growth to replenish the income buckets. The longer-term buckets are designed to withstand short-term volatility to meet long-term goals. Lifelong income is a major concern for many since company pensions are disappearing. I have a record of achievement, delivering durable retirement income. Lastly, another important area is Social Security, an often-overlooked item by most financial advisors. According to a study by Nationwide Retirement Institute, 59% of retirees with an advisor have not been assisted on reviewing or maximizing their Social Security benefits. Lastly but also related, I can review your life insurance policies; again, another area with potentially thousands of dollars of hidden valued often overlooked by advisors. As you consider retirement and dollars you are spending, your life insurance may be a source of value that you can employ efficiently to assist for long-term healthcare and legacy needs. I'd love to talk to you about this and the full range of planning for your retirement.
What I have Discovered
In my volunteer work helping provide college scholarships for deserving high school youth and my mentoring with middle school youth, it is always a joy to watch grandparents see the grandchildren make new achievements. It is uniquely gratifying when grandparents can safely and securely allocate a portion of their assets to give their grandchildren a leg up in their young lives. A retirement income plan can potentially help determine how much can be securely earmarked for the grandkids.